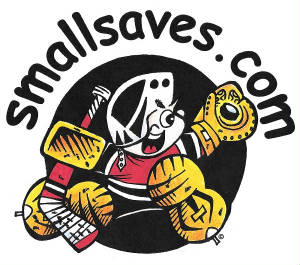 Welcome to the official Small Saves website! Here, you can enjoy his cartoon of the week, have access to the best hockey and goalie-themed shirts around, join his Facebook group, and enjoy his YouTube videos!
Click on the links below to be taken to your favorite pages!
.
.

Small Saves Cartoon for 9/22/2021
;
;
Join the Small Saves weekly newsletter! Just email us and say, "Add me to the list!"
.
.


Small Saves is a Registered Trademark.
All rights reserved.
Copyright 2021.