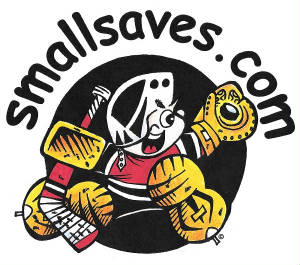 Small Saves' Shirt Design of the Week:
Fire on Ice!
To order, just click on the pic!





Cartoon for the week of 5/7/2021
.
.

.
.
.

Small Saves now appears in the all-new magazine, VINTAGE TENDY, dedicated to past-era goaltenders! Check them out at:
Join the fun! Click on the email link to send us a note saying that you'd like to be added to Small Saves' weekly email newsletter!
.
.


Small Saves is a Registered Trademark.
All rights reserved.
Copyright 2021.