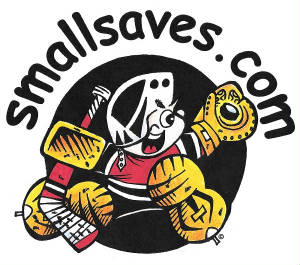 Welcome to the antics of a little youth hockey goalie named
Small Saves
.
.

Small Saves' Cartoon of the Week!
.
.
.

ORIGINAL Small Saves
comic strips and artwork
for SALE!
Please click on the photo above
to be taken to the page!
Join the Small Saves weekly newsletter! Just email us and say, "Add me to the list!"
.
.


Small Saves is a Registered Trademark.
All rights reserved.
Copyright 2022.