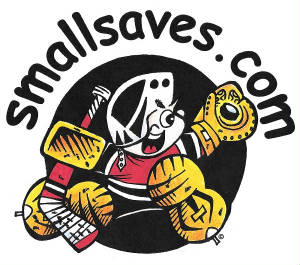 Cartoon for the week of 7/23/2021
.
.

Click on the links below to be taken to your favorite pages!
.
.
.

ORIGINAL Small Saves cartoons for sale!

These are not prints, copies, or reproductions. They are the actual, original cartoons that were used for publication!

Click on the cartoon to be taken to the ebay listing.
(We also will gladly sell direct if you don't use eBay)
;
;
Looking for custom, original artwork?
If there's a picture you'd like drawn,
feel free to contact me.
Join the fun! Send us an email saying you'd like to be added to Small Saves' weekly newsletter!
.
.


Small Saves is a Registered Trademark.
All rights reserved.
Copyright 2021.