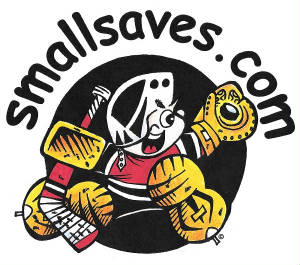 Cartoon for the week of 6/17/2021
.
.

Click on the links below to be taken to your favorite pages!
.
.
.

ORIGINAL Small Saves cartoons are for sale!
If there's a past cartoon you liked, feel free
to email me.
;
;
Looking for custom, original artwork?
If there's a picture you'd like drawn,
feel free to contact me.
Join the fun! Send us an email saying you'd like to be added to Small Saves' weekly newsletter!
.
.


Small Saves is a Registered Trademark.
All rights reserved.
Copyright 2021.