Welcome to the official Small Saves website!
Thank you for visiting Small Saves' website! Enjoy his cartoons, books, hockey shirts, and great merchandise! Scroll down to visit your favorite section!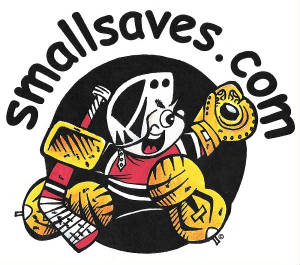 To contact Small Saves, email him at:
.
.
.

Cartoon for the week of 5-19-2019

Enjoy Small Saves in the pages of USA Hockey Magazine!
;
;


Small Saves now has his very own weekly Newszine! Each week, the latest Small Saves cartoon, along with updates, are now sent out to members of our ever-growing mailing list! To be added, just email us at~
'
'
'

Small Saves is a Registered Trademark.
All rights reserved.
Copyright 2019.