Welcome!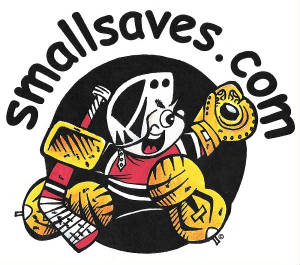 .
.
.

Cartoon for the week of 11/21/2019
.
.
.

Small Saves cartoon slated to appear on Svengoolie! Saturday, November 30th on METV!
;

;

Would you like the latest Small Saves cartoon emailed directly to you, along with updates on the latest news, merchandise, etc? Just send us an email saying you'd like to be put on the list, and we'll happily add you!
'
'
'

Small Saves is a Registered Trademark.
All rights reserved.
Copyright 2019.