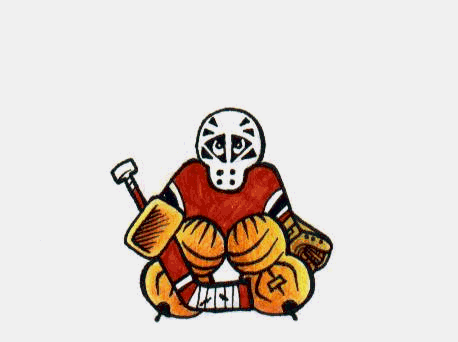 Welcome to
Small Saves cartoon for the week of 4/21/2018



To Donate to the Humboldt Broncos, please click on the cartoon to be taken to their official webpage. Thank you.

Please click on the links below to be taken to the page you'd like.
Please check out our other T-shirts we offer on SD Shirt Sales.
From sports to cat fanciers, we have something for everyone!
Check back often, as our line of shirts is growing!
Come visit our good friend, "The Iron Goalie," who tended goal
with me back in the 80's in Broward County, Florida.
Custom Artwork
Need a logo for your team? Want to have a custom-drawing of the hockey player in your life? Need a design for a T-Shirt? With over 30 years of graphic experience, come to us for your illustration needs. Just click on our email address below to contact us. Thanks! : )
Our email address: smallsaves@comcast.net
Small Saves is a Registered Trademark.
All rights reserved.
Copyright 2018.